Tinkerer Crafting Profession Releasing Nov 5th!
We are excited to announce the dates of two major updates coming to OrbusVR in the next month. The first is the introduction of the Tinkerer profession, which will hit the game on November 5th. Following this update will be Player House Customization, launching on November 19th, where you can use items created with the Tinkerer profession to decorate your house. We'll cover more details on both updates in blog posts in the coming weeks.
Note: Some things like the UI are still being polished, release version may vary.
Tinkerer Crafting Profession
After years of research into the proper use of Essence to power non organic matter, Patreaylian scientsts are finally ready to share their knowledge with the rest of the realm.
The Tinkerer profession uses Blueprints and Resources to create new tools and items, including furniture and decor for the Player House. Blueprints can be found throughout the Overworld, Dungeons, World Bosses, as well as acquired in various ways from NPCs. We'll be introducing seven new kinds of resources to be used in the Tinkering profession: Metal Cogs, Wood Scraps, Cloth Scraps, Wood Cogs, Metal Springs, Polished Shard Glass, and Ground Essence (all of which can be stored in the Tinkerer chest along with the blueprints). These resources will be acquired through a variety of ways including Overworld monster drops, reward crates, Dungeon Bosses, etc. One will be available for purchase through NPCs, while another can only be crafted at the alchemy table or bought from other players. We will go into more detail in what the resources are, and where they can be found in the next blog post.
Tinkerer Items
The items that a Tinkerer professional can build fall into two categories: Player tools and Player House Customization furniture. Player tools include items such as mounts, a chest armor transmog, and a hand lantern, among others. Player furniture can be crafted for use in the upcoming Player House Customization update and includes items such as a Geared Chair, Steam Table, Cube Puzzle, and a variety of furniture pieces.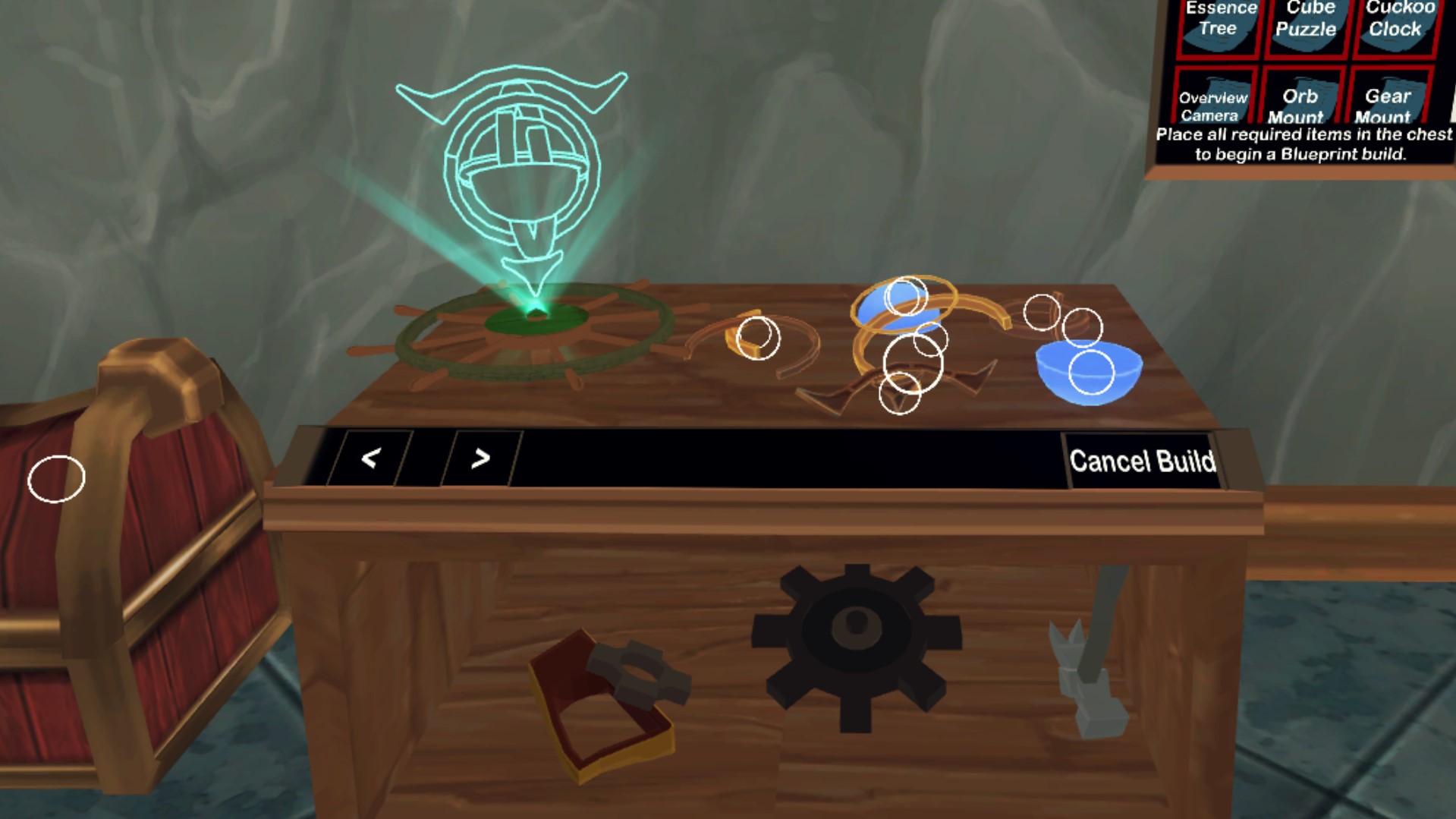 You can also craft a few pictures to hang on your wall to remember some of the epic World Boss fights you and your fellow adventurers narrowly survived in the past. Designed and created with a skilled hand, the two World Boss pictures (Elongota and Bjorn Stafrute) were created by a long-time member of the community named Daeresha. While newer players might not recognize the name, Daeresha has been an outstanding member of the community for a long time, creating one-of-a kind Character Portraits for other players based off their in-game avatars. We are incredibly grateful to Daeresha for her work on these awesome World Boss pictures, as well as the work she has done bringing in-game avatars to life and capturing the personalities of the players behind them. You can check out some of her portrait work here on our Community Forums.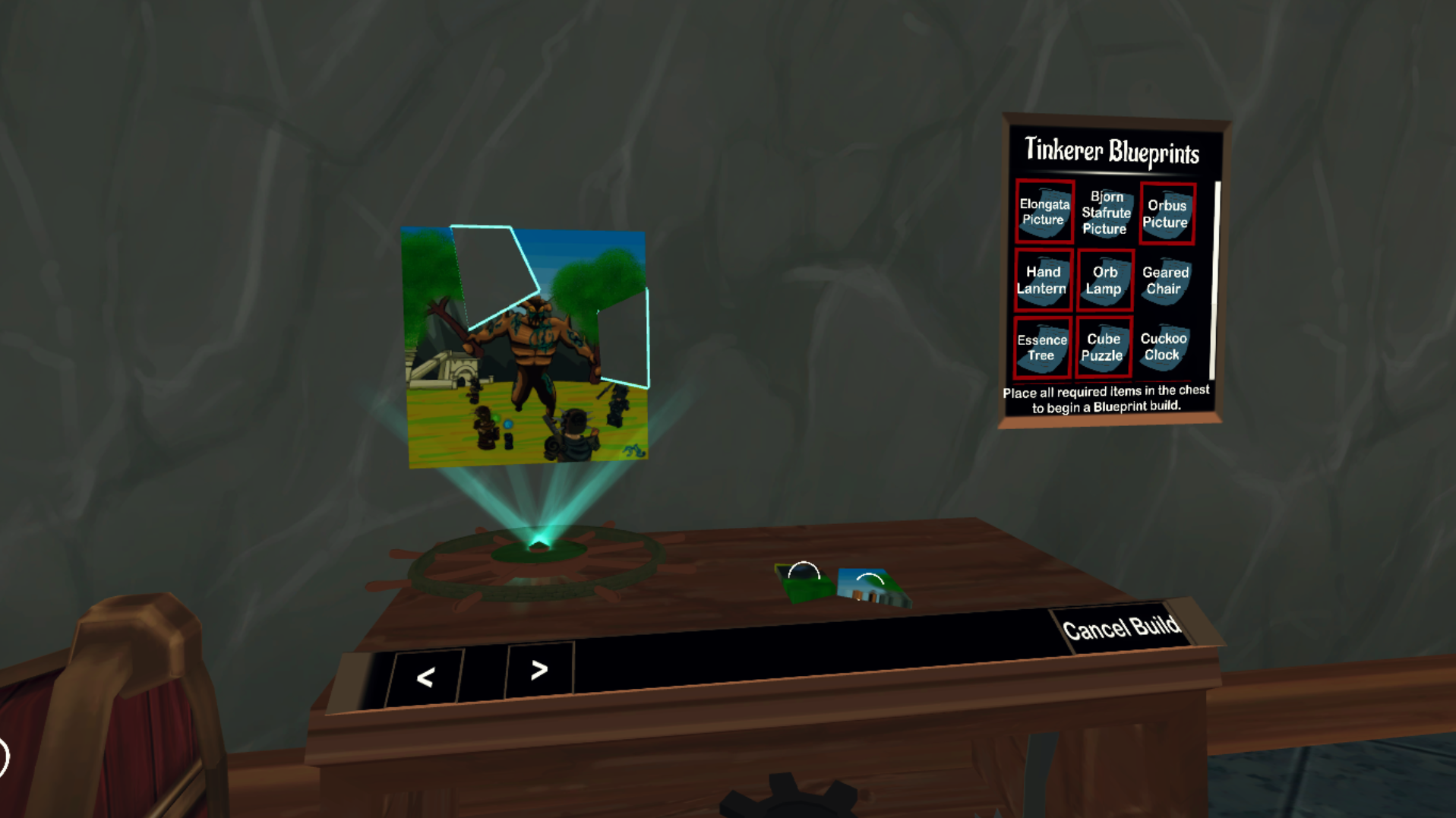 Player House Customization

Two weeks following the Tinkerer update we'll be introducing Player House Customization on November 19th. The Player House has long been an adventurer's sanctuary, where they go to craft potions, study in their library, and deposit their latest loot. But it has never had the personal touch that has made it feel like home. With the Customization content update we are hoping that will all change. You will be able to decorate every room in your home separately, from the Great Room, to the Library, to your Basement. You can add that personal touch that your home has been missing. There will be three different kinds of accents you can add.

Tinkerer Furniture

This furniture can only be crafted by (or bought from) a Tinkerer professional. This furniture tends to be more elaborate in design than the common NPC furniture. Many items also have moving parts to add some life to your home.

NPC-Sold Furniture

The more common furniture already found inside your house will be available for sale from the new Highsteppe Furniture Store, located inside the Underground Market at the base of the Guardian Tree inside Highsteppe. The Store NPC will sell you all the common furniture you need to make your house a home. All the different types of furniture will be on display in a show room, so you can see what you are buying ahead of time.

Achievement Trophies

These are pieces you can buy from the NPC only after unlocking their corresponding achievement. For example, once you have unlocked the "One of Us" achievement for playing over 20 hours in game, you can purchase the corresponding trophy and use it to reflect the achievements you've earned in game.

Note: We are also updating the Achievement list with the Player House Customization content update, to display which achievements have trophies and titles associated with them.


We wanted to also thank all the players that have been using the In Game Bug Reporting tool. This has been instrumental in tracking down bugs and helping us get fixes out the door. A few of the bugs that we have patched recently include: Pushing out a patch to fix part of the Desyncs, tuning the damage of the new LVL 30 bosses, updating the way the Trickster Goblin spawns, fixing Fellowship chest logs displaying incorrectly—along with various other fixes that we have been able to make with direct feedback from the community.

We are really excited to bring this content to our player base, and can't wait for everyone to be able to get in game and start playing! There will be a followup blogs going into more detail on the Tinkerer Crafting Profession as well as the Player House Customization.