New Chaos Dungeon Launches Nov 29th!
Plateau of Apophis, the newest Chaos Dungeon will officially launch on Tuesday, November 29th at 11 AM CST!
Travel to the Chaos Realm once more and fight your way across the barren landscape to face two bosses featuring new mechanics that will focus heavily on teamwork and timing. In addtion to two bosses, this dungeon will include three new lower-level monsters.
Conquer the dungeon and enjoy brand new rewards including weapons and a new pet!

Rewards
The new Plateau weapons will be dropped off the second boss, Tothmaug the Guardian, who sits upon the top of the Plateau ever watchful.
From L to R: Warrior, Scoundrel, Mage, Shaman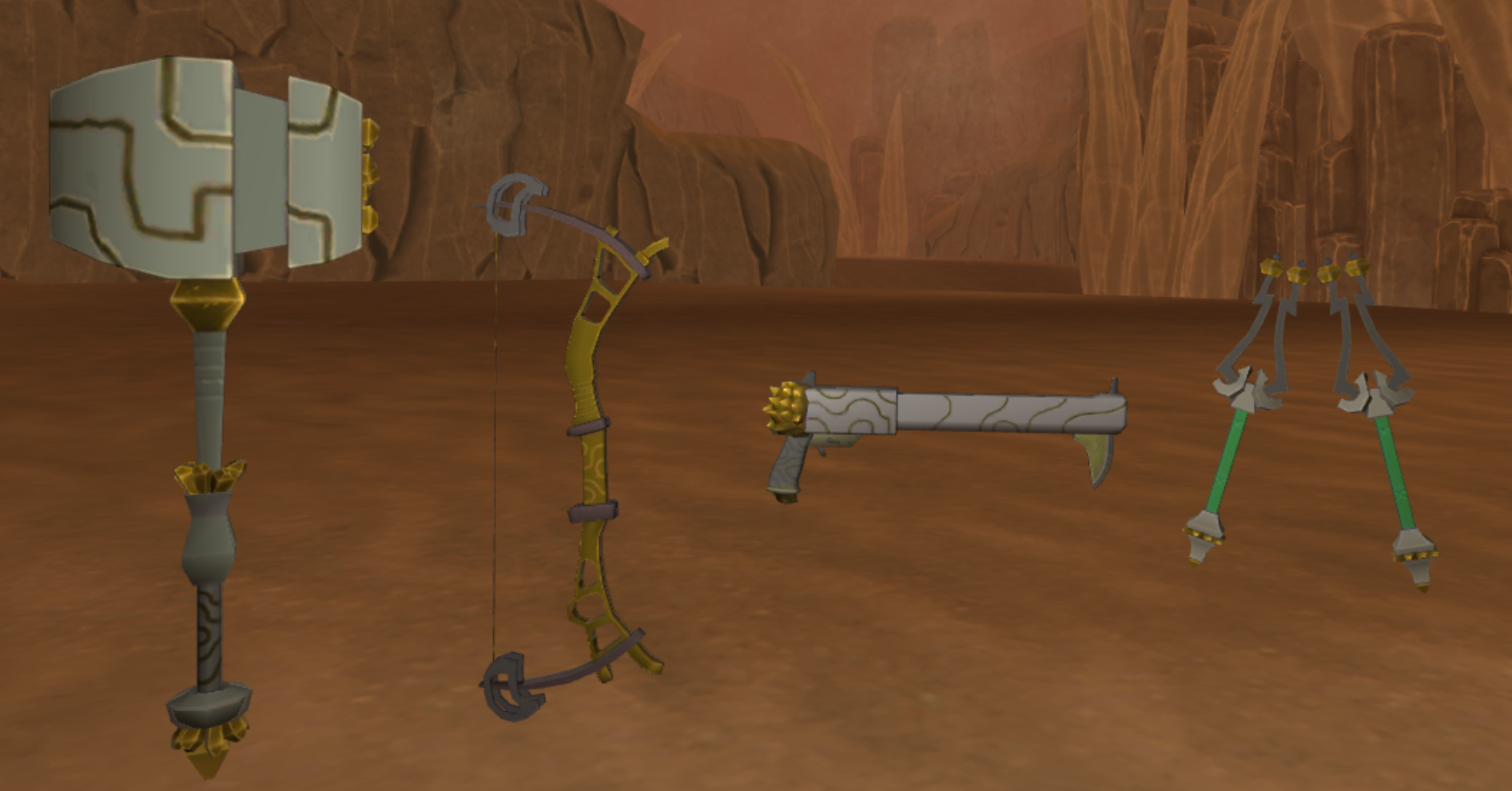 From L to R: Paladin, Ranger, Musketeer, Bard
You can also earn a mini pet versions of the first boss you encounter, Chief Mordoken, earned from slaying him in battle.
Chief Mordoken
Deep within the crevices of the plateau dwells Chief Mordoken, ruler of the Grublings. Despite harsh conditions, this particular group of monsters thrive. Be wary, Grublings do not take kindly to strangers.
Tothmaug
Upon reaching the clifftops you will find Tothmaug, the plateau guardian. After centuries of a deep slumber, Tothmaug shall wreak havoc on those Magick using trespassers once more! Disturbing this beast will be very treacherous and is not for the faint of heart.
Can you take down this formidable foe and follow in the footsteps of those that came before?
For some lore on the dungeon, along with information from the previous blog post check it out Here.