K'tula's Cove: New Armor and Pet Previews
K'tula's Cove Chaos Dungeon will officially launch on Tuesday, May 24th! Complete the dungeon for a chance at two new pets, as well as new armor.
The new Laguz armor sets are inspired by the tentacled, underwater atmosphere of K'tula's Cove.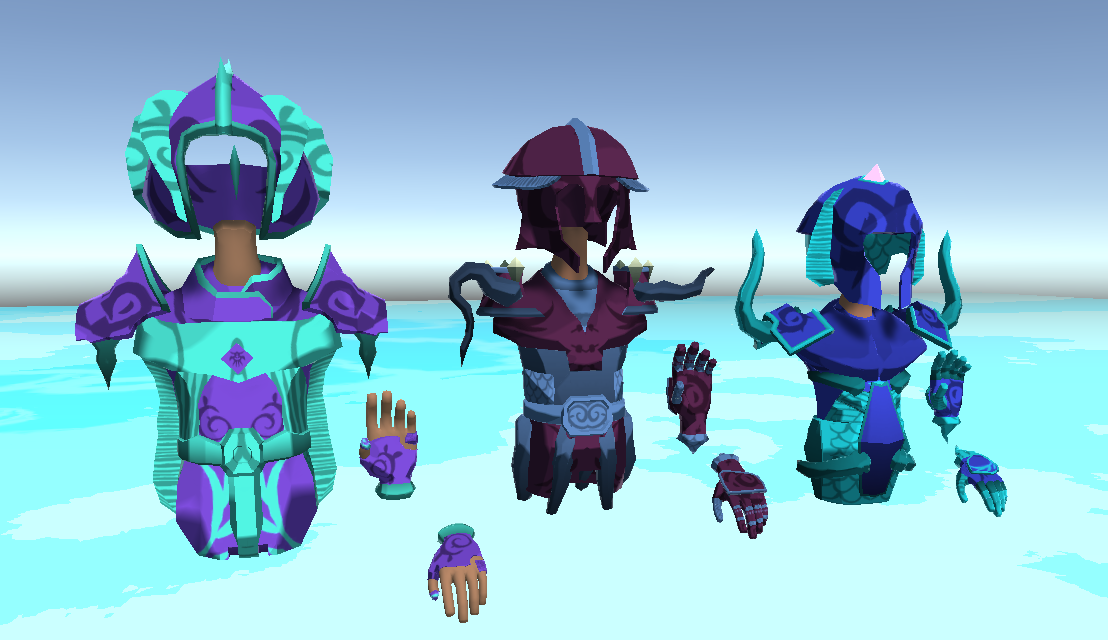 Left to right: Cloth, Leather, Plate
There will also be mini pet versions of two of the new dungeon enemies. The King Kar'Nos pet will be available as a drop off both bosses. This loyal pet will spin for his owner – but everyone else watch out! He can be a bit, well, crabby to strangers.
The Chaos Bat will also be available as a pet, too. We think you'll find this terrifying little one-eyed, winged cephalopod as charming as it is...weird.
For more on the environment and bosses of the new Chaos dungeon, check out the K'tula's Cove Preview post.