Now Live: Character Update, Fall Festival
The fall Harvest Festival and Character Update patch is now live!
Fall Festival
The fall Harvest Festival is back for its third year! The landscape has been made over for autumn, and everyone's favorite spirits are back haunting the hillsides and graveyards of greater Patreayl.
We've kept the questline the same as last year, and are bringing back the pumpkin helm and skeleton glove transmogs again. New rewards include a Broomstick Mount, Bat Teleporter, Bone Chandelier (Player House decor) and a new yellow and purple cape, as well as a new snatcher pet. In order to earn all rewards, you'll need to complete all the mission and quests, which you can pick up from the following characters:
Festival Glodgoren, in the usual spot outside the Highsteppe Gate near Randel
Festival Farmer, outside the Critter Capture shop
Pierre Cenn, to pick up a new Critter Capture mission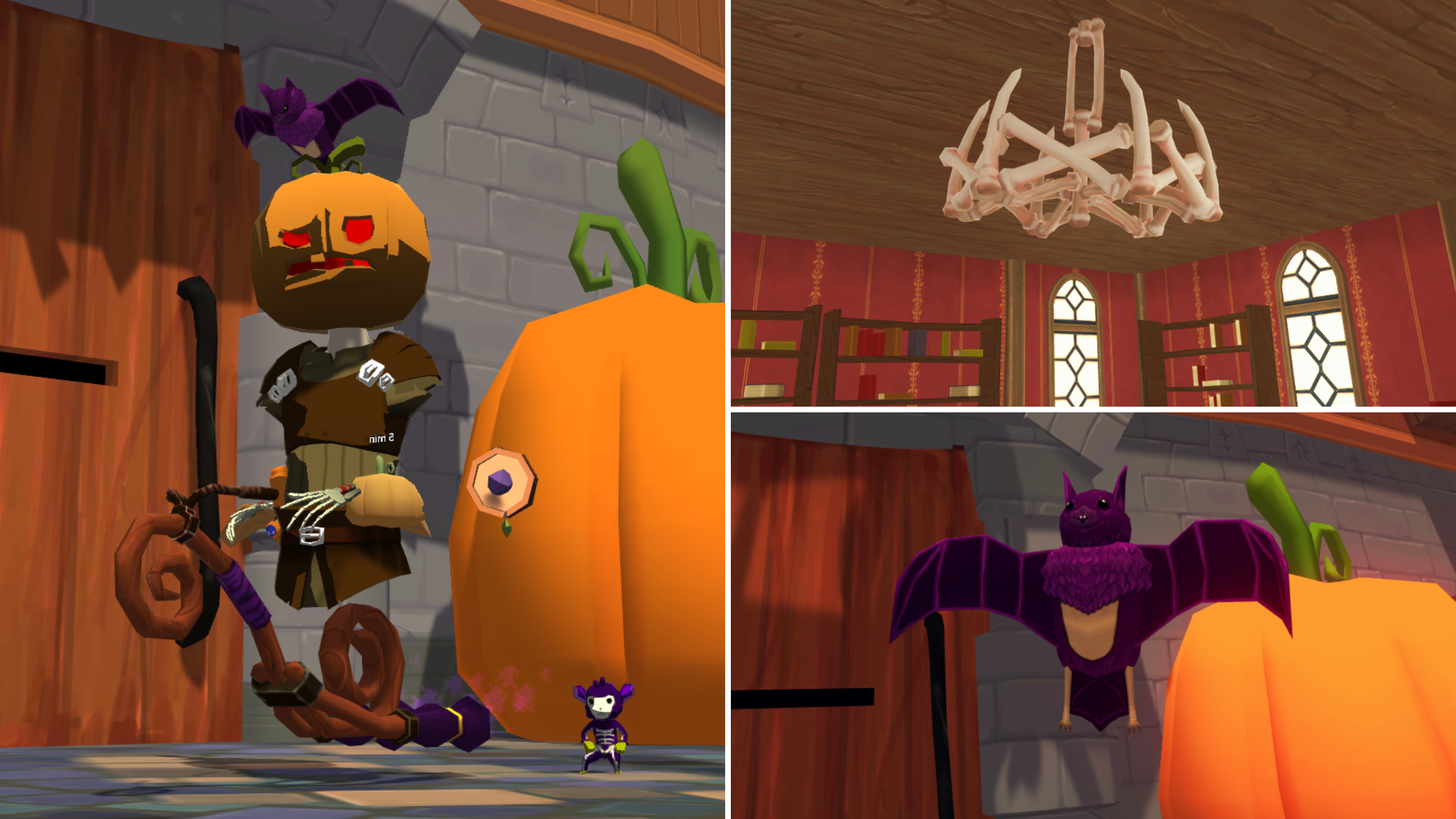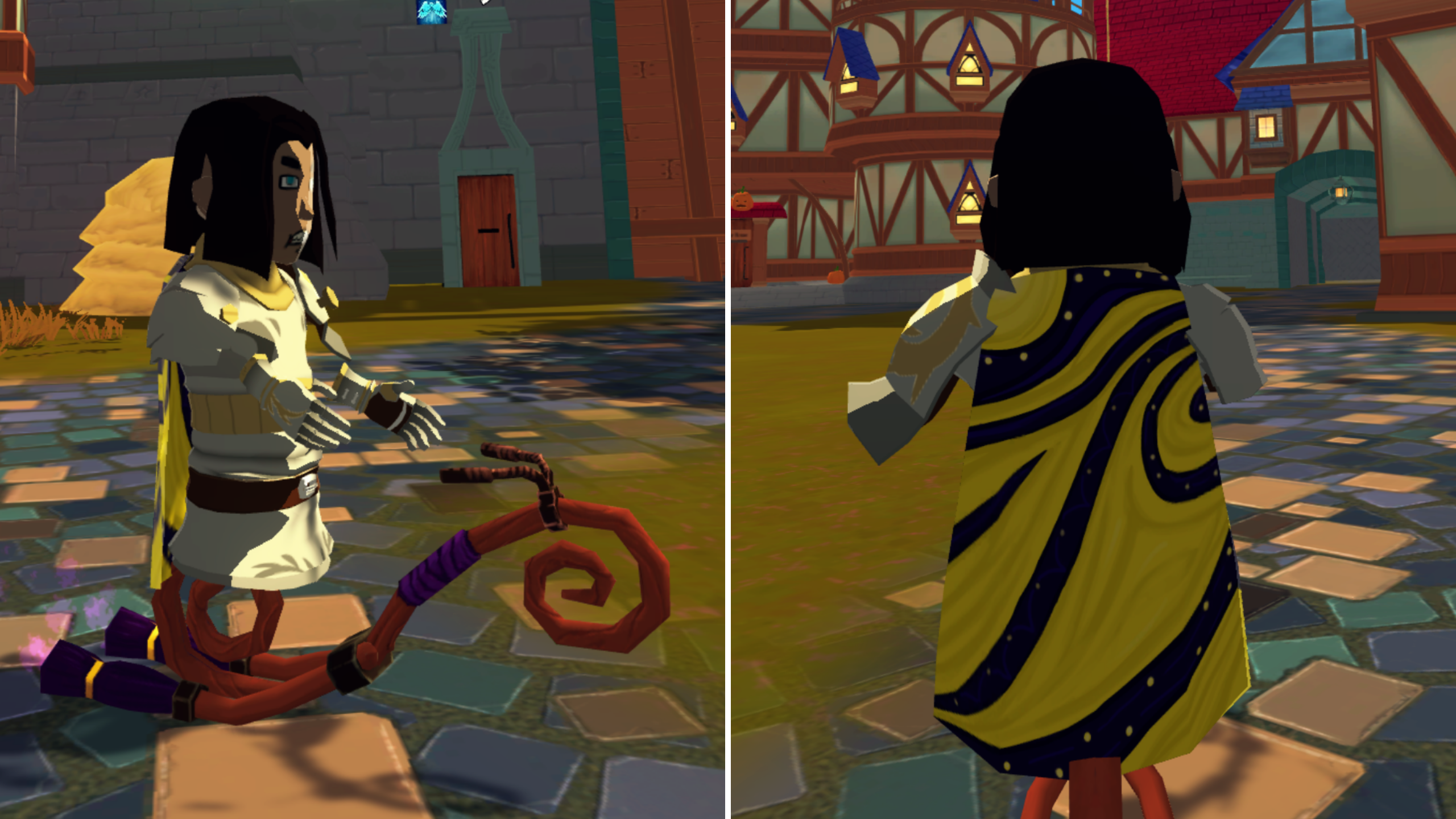 Character Update
We are also very excited that the character update is now live! To celebrate – and allow everyone to take full advantage of the new available styles – we are offering every character a free refresh. On the log-in screen, select the character you'd like to refresh, then select the Change option. From there you can mix and match from a combined total of more than 40 new eyes, mouths, ears, and noses to create a new look for your character.
Don't forget that this update also includes new animations for eyes and mouths – and that in order to see the animations on other players, you'll need to enable them in the Graphics tab of the Settings menu.
In case you missed it (and can't hop in game right now to play around with the new styles), here's a peak at some of the available options.
Have a new look you're particularly proud of? Drop a picture in the community forums to share!